2019 Annual Meeting MOVED
Due to circumstances beyond our control, the 2019 Annual Meeting has been MOVED to a location near the airport, Cavu Cellars Winery (see purple marker on map below).     There will be signs posted at 175 Aeronca Avenue and at the the airport.  The District apologizes for the inconvenience.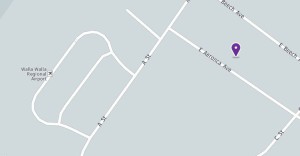 Plan to attend the the Annual Meeting and Election! Click here to see the agenda or scroll down to see the full post.  The meeting will be held on January 22th, 2019, at Cavu Cellars Winery at 175 Aeronca Avenue near the airport.
There will be no election due to the incumbant, Jim Kent, being automatically reelected as the only candidate to file by the filing deadline, details to be posted.
Candidates must be registered voters residing in the conservation district and may be required to own land or operate a farm, depending on the make-up of the board. A conservation district supervisor is a public official who serves without compensation and who sets policy and direction for the conservation district.  For all the details of the Election Resolution and instructions on how to become a candidate, see the full blog post below!